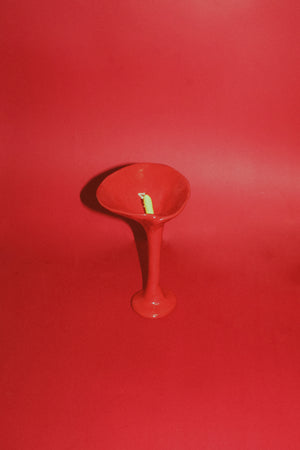 Anthurium Martini Cup - Red
Sale price Price $60.00 Regular price
Delicately hand formed out of earthenware clay, made in homage to grandmas anthurium garden. This elegant martini glass will be the standout accessory to the party.
Finished in red gloss, with a yellow stem held in the centre.
Approximately 18.5cm tall X 12cm wide
Each cup is individually hand built, wearing imperfect finishes from the maker.