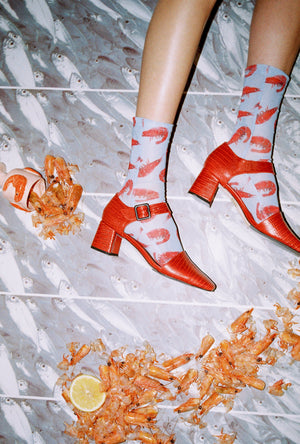 Blue Prawn Mesh Socks
Sale price Price $49.00 Regular price
Powder blue prawn platter socks. Illustration and design by seafood queen Beatrix Rowe of Prawn Cocktail.
4 way stretch opaque mesh.
One size fits most. Due to the nature of the stretch in the mesh these will fit a size 5 to 9 (34.5 - 40)
If you require a specific sizing or are concerned about the fit not being right for you, please get in contact with us to create a unique pair so we can work on a custom sizing to fit your needs.