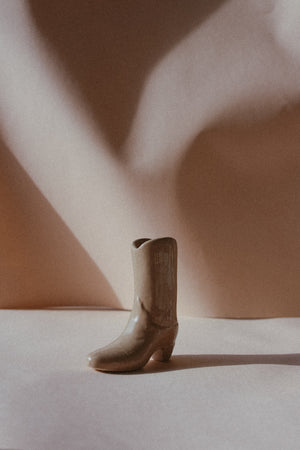 Cowboy boot mini vase - Brown
Sale price Price $69.00 Regular price
This mini vase is a tribute to the iconic western cowboy boot, a riding boot historically worn by cowboys, turned fashion staple.
Finished in pale brown underglaze and high gloss, the size and style of this vase lends itself well to holding candles and lighters.
Each boot will vary slightly with the intended irregularities of the human touch from the maker, making every object truely special to its owner.
Waterproof and dishwasher safe
DIMENSIONS - 98mm tall X 90mm long
MATERIALS - Stoneware clay, gloss glaze finish
Made to order with a 3-4 week lead time