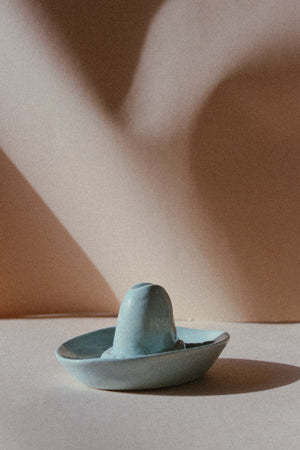 Jolie Laide X Degoey Planet HOWDY COWBOY HAT - DELPHITE BLUE
Sale price Price $60.00 Regular price
Made in collaboration with Jolie Laide
In ode to the vintage 1930's glass cowboy hat, originally made for use as an ashtray and an iconic style in the tobacco culture.
Finished in powder blue underglaze and high gloss, with rope detail wrapping around the crown of the hat.
Each hat will vary slightly with the intended irregularities of the human touch from the maker, making every object truely special to its owner.
Waterproof and dishwasher safe
DIMENSIONS - 95mm long X 65mm tall
MATERIALS - Stoneware clay, gloss glaze finish
Made to order with a 3-4 week lead time