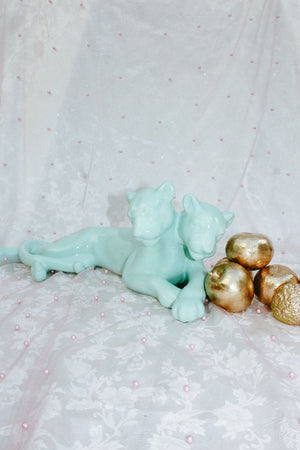 Polycephaly Panther
Sale price Price $220.00 Regular price
Polycephalic panther formed out of earthenware clay featuring glossy mint finish. Each piece hand created and will each be unique and special to their owner.
Approximately 48cm in length, 14cm at tallest height.
Every Degoey Planet piece is created in Queensland, and hand made to order. Please allow up to four weeks for your piece to be produced. Or touch base via email if you need something by a specific date.